Best solution
to your house &
office roofing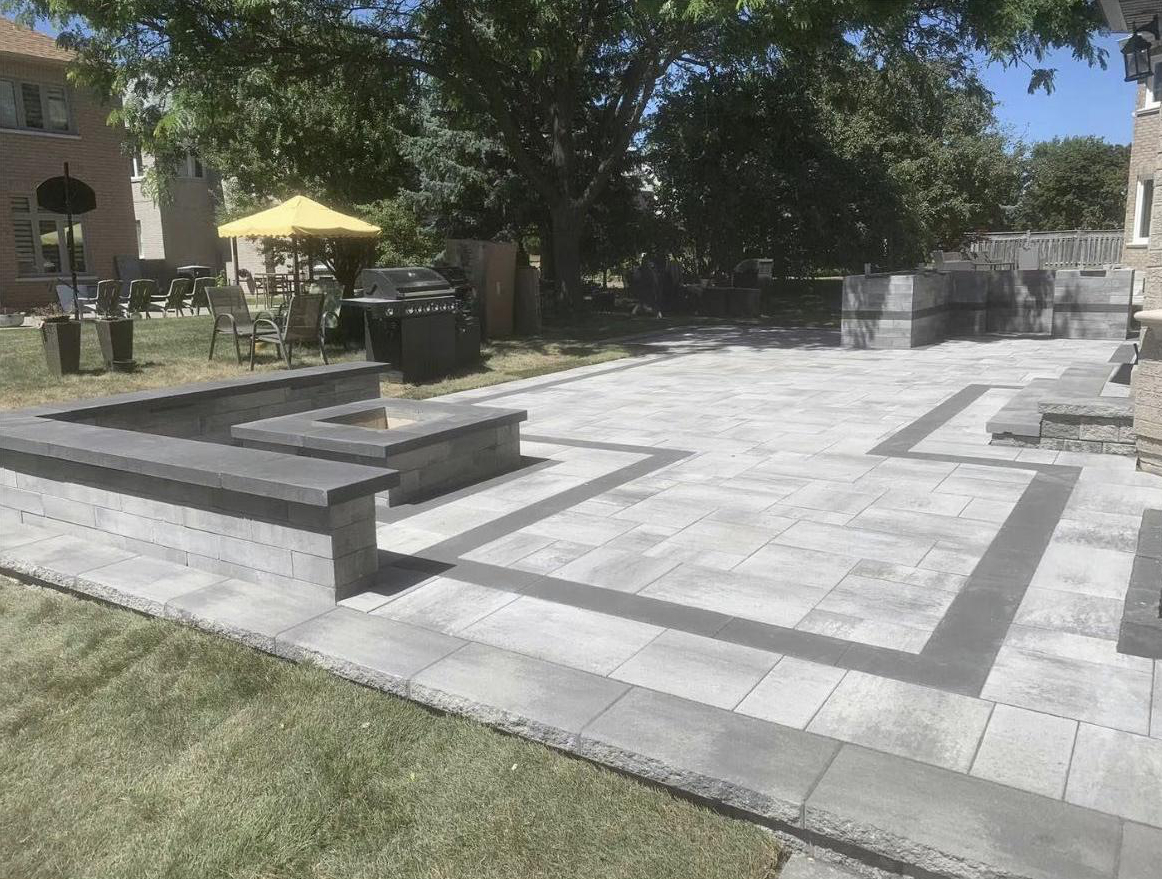 What Is Interlock?
Looking for a way to improve your landscape design around your home? Interlock pavers are the perfect way to create an eye-catching outdoor living space. To learn more about interlock and what it is, we've put together this short guide to help you understand more about this attractive paving.
What Is Interlock?
Interlock comes in 3 common types – natural stone, brick, and concrete. Interlock stones are either natural or precast bricks that can be used to create beautiful outdoor features such as walls, patios, garden paths or waterfalls. Brick pavers are usually rectangular in shape and used in high traffic areas such as a driveway or walkway. If you're looking for an affordable option, concrete is the least expensive type that offers a number of design options.
What Options Are Available?
The interlock pavers fit together without mortar or grout, so they can be easily installed, moved, and maintained. This allows people to create a whole range of features. For instance, they can be easily lined up to create a curvature around a garden space, stacked tall to create a stunning wall feature, laid out in mixed colours and styles to craft a unique patio shape or built to host a bench or fire pit. Depending on the look you want to achieve, there's a variety of colors, styles, materials, and prices of interlock to choose from.  
What Are The Benefits Over Other Materials?
Interlock not only looks more elegant than wood but it's also more affordable as well. Plus, interlock is quite durable and can withstand the extreme Canadian climates. It's also quite flexible so it won't crack as easily like asphalt or concrete will in the freeze and thaw seasons. And when it comes to maintenance, there's not much to do besides minimal upkeep, like hosing it down. Regular sweeping and rinsing is all it takes to prevent stains and keep the pavers looking like new.
Interested in finding out more about interlock and what materials and styles are best for your home? Contact us at Grow Green. We're a landscaping and interlock company in Ottawa that focuses on delivering exceptional services, attention to detail, and high-quality workmanship to each of our clients. We'll help you find the right style, material, and design for your home that works within your budget! To learn more about our services and why our clients rave about our work, contact us today!