Best solution
to your house &
office roofing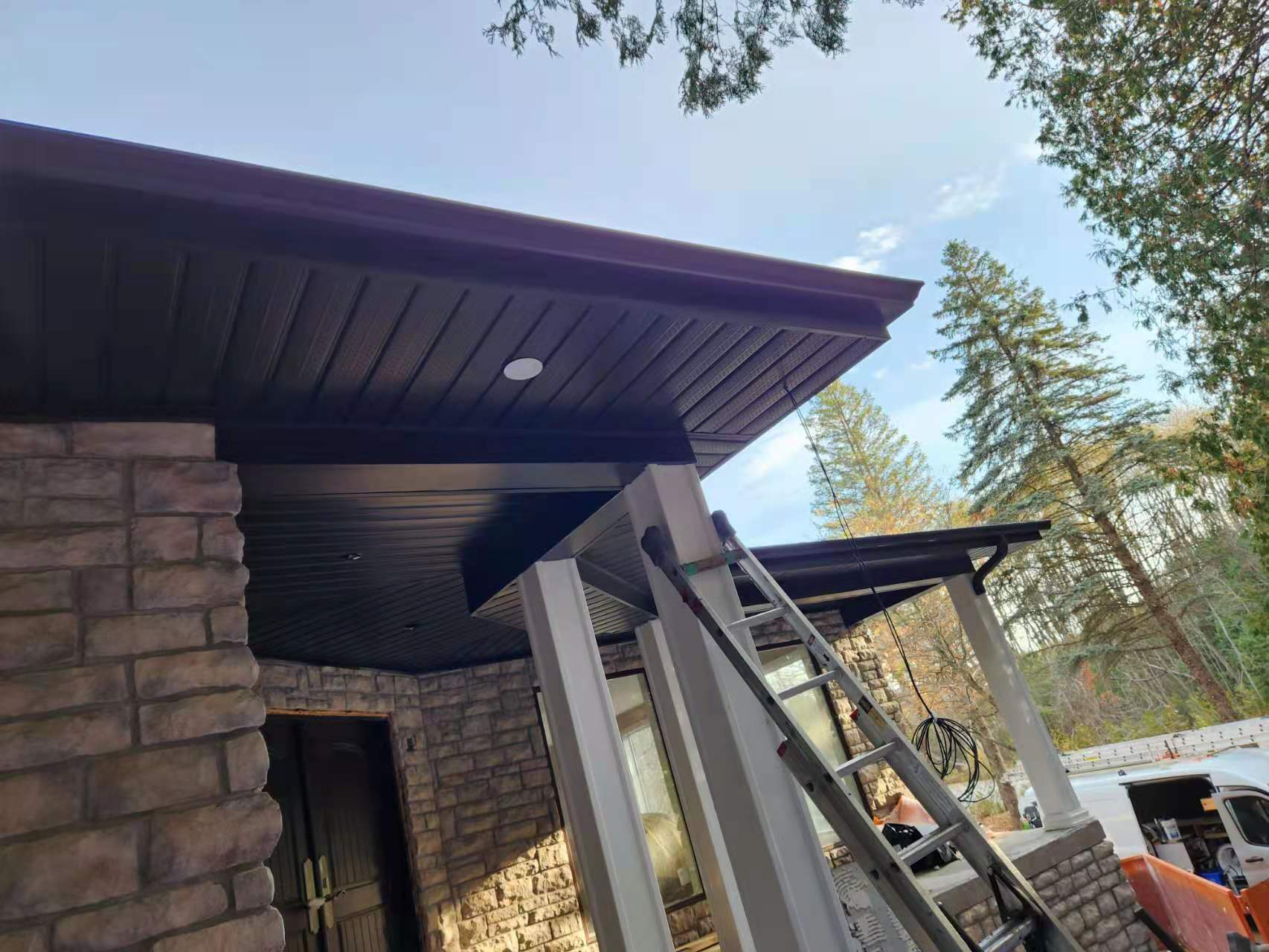 Eavestrough, Fascia & Soffit Replacement
Eavestrough plays a vital part in protecting your house against the harmful effects of standing water around your home's foundation. When rainwater or melted snow runs down the roof, it is collected by the eavestrough. The collected water is then drained away from the house's structure through downspouts. Installing eavestrough is vital to prevent water from pooling around your home's foundation and cause water damages to the house.
Fascia is the board that runs along the ends of roofing. The horizontal pieces that cover the space between the soffit and the roof are the fascia boards.
Soffits run along the bottom of the roof. The horizontal piece of aluminum or vinyl that covers the underside of your roof's overhang is a soffit. A soffit provides is necessary for a proper ventilation system that keeps the home temperature regulated.
Outstanding roofing offer professional Eavestrough, fascia and soffit replacement. Contact us for more info.